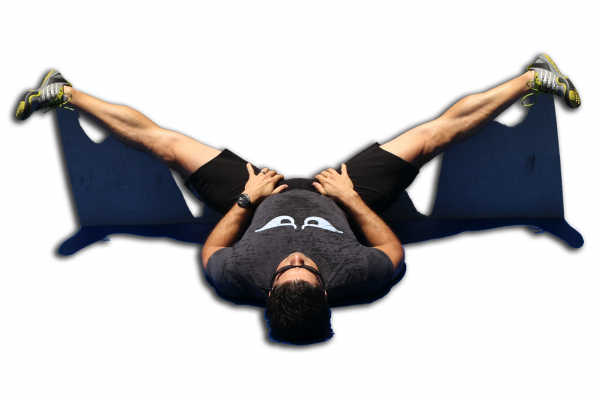 23) Wall Straddle, click here. 
This is likely to be the most productive adductor stretch you ever perform. When practiced correctly many people can see dramatic improvements in abduction of the hip in a fairly short period of time. There is one caveat: be sure you use your arms to bring your legs together following this stretch. Too many people are too aggressive when they exit a passive (static) stretch, and it is the aggressive exit that negatively impacts their athletic performance.
If you lengthen your muscles beyond their functional capacity to lift your own limbs (which this particular stretch can do to your Adductors), and then you lift your limbs immediately to get back to a normal position, you can injure the very muscles you just stretched. Remember the Stretch Reflex and learn how to feel your muscles "let go." When they do let go, assist them when exiting the stretch.
Video coming soon.