We received the following email last week: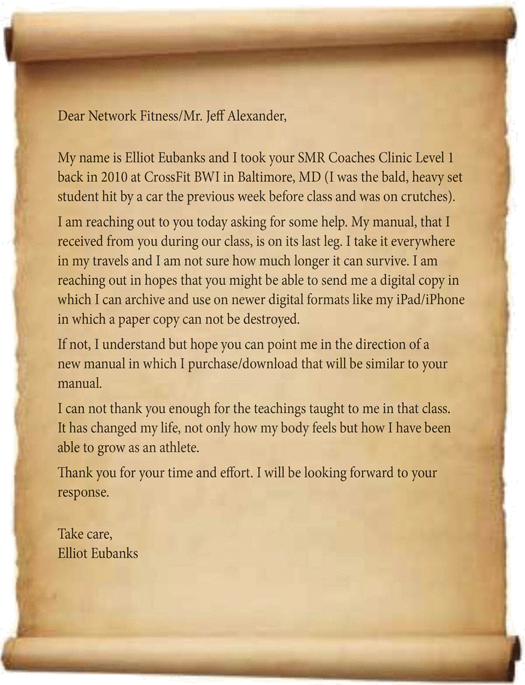 So Jeff and Carolyn talked and decided to send Elliot a link for the now twice revised manual for the Alexander Method of SMR Clinic. Here is his response: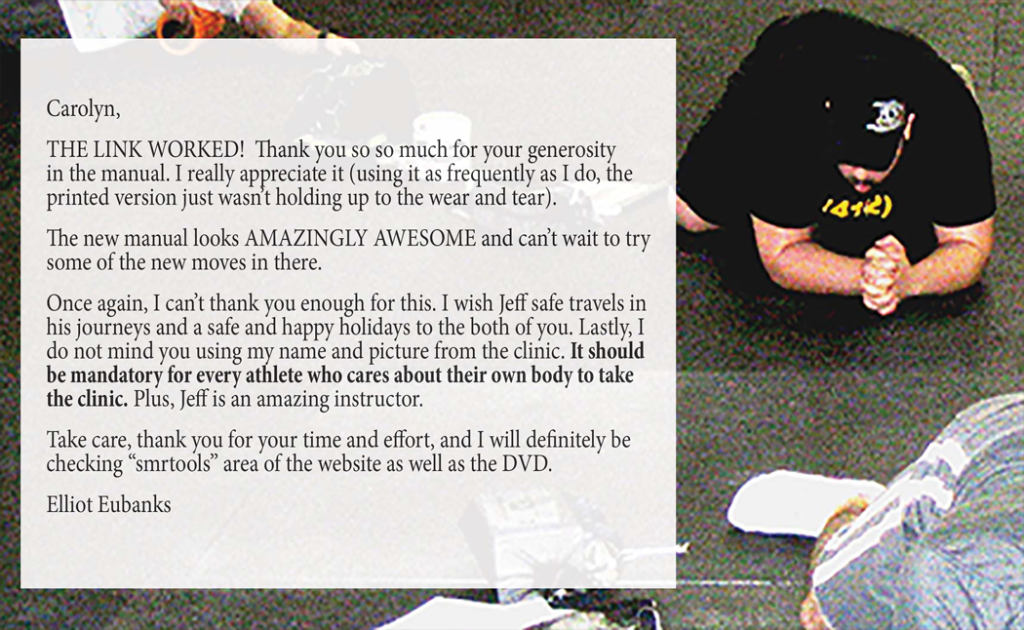 You are most welcome, Elliot. It was and is our pleasure to assist you.
When we learn we have helped someone as much as we did Elliot we will bend over backward to serve them. Learn what the Alexander Method of SMR can do for your self-care efforts by clicking here to access our online education. Better yet, click here to see our workshop schedule and sign up for a hands-on class.
We wish you well in your efforts taking care of yourself. If you have any questions for us, we are here to serve you.
Doing your homework, but need the assistance of a professional?

The following two professional massage techniques tend to be the most effective partners with SMR. The therapists tend to be more in tune with athletic endeavors and they use specific methods and tools to release the deep adhesions, scar tissue, and trigger points that limit your progress and are sometimes impossible to release by yourself.

By combining the assistance of these knowledgeable therapists and your daily SMR homework, you should see very rapid progress and minimize the return of your "trouble area."

Use the links below to find a provider in your area:


Active Release Technique
Graston Technique

This section is new and will grow soon with more detail on each therapeutic modality. There's more to come, and good luck resolving your issue!