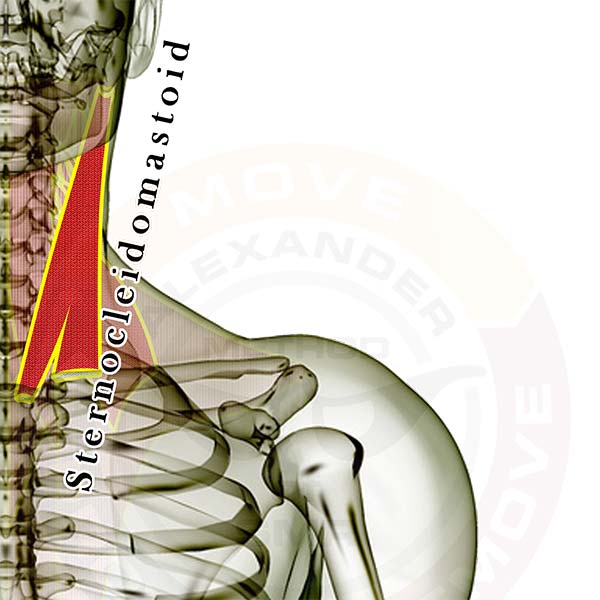 Pictured above is the sternocleidomastoid (say that one three times real fast). It is a muscle on the front & side of your neck that attaches to the sternum, collar bone, and the back of your skull just behind your ear. It has a lot of influence on proper neck posture.
The muscles are layered, showing how some of the muscles are covered by the others. All of the muscles are see-through so that you can appreciate the location and size of each muscle relative to the others.
Click here for a list of all the muscles.
Individual upper back & neck muscles you might be interested in: (any inactive links will be live soon)
Muscles that attach to the head (mastoid or other skull bone) and the neck (cervical vertebrae) and/or head & torso (thoracic vertebrae and/or ribs)
Splenius Capitus
Longissimus Capitus
Semispinalis Capitus
Muscles that attach to the neck (cervical vertebrae) and another area of the spine (cervical or thoracic vertebrae) and/or ribs
Splenius Cervicis
Semispinalis Cervicis
Muscles that attach to the head or neck & the shoulder blade (scapula)
Good luck working out those tight knots.
If you have any questions, please post a comment. We try to respond within 24 hours.
We're here to help you get more out of your training!