We received the following email last week: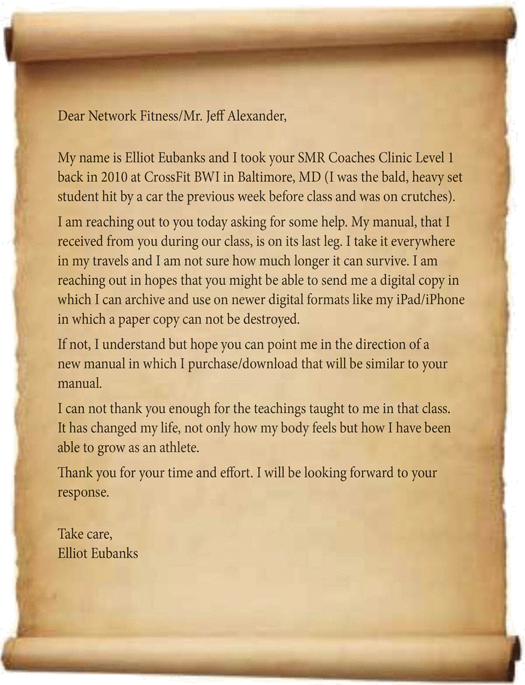 So Jeff and Carolyn talked and decided to send Elliot a link for the now twice revised manual for the Alexander Method of SMR Clinic. Here is his response: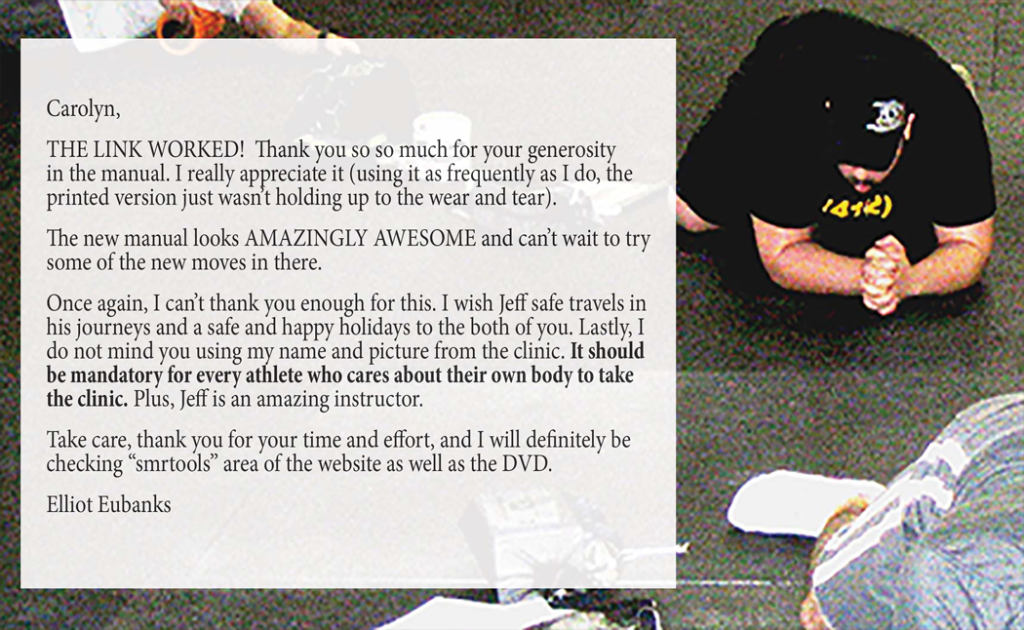 You are most welcome, Elliot. It was and is our pleasure to assist you.
When we learn we have helped someone as much as we did Elliot we will bend over backward to serve them. Learn what the Alexander Method of SMR can do for your self-care efforts by clicking here to access our online education. Better yet, click here to see our workshop schedule and sign up for a hands-on class.
We wish you well in your efforts taking care of yourself. If you have any questions for us, we are here to serve you.